Failed to add to cart. Contact customer service.
Product Error. Contact customer service.
835.00
USD
In stock
Artforma










Backlit Decorative Mirror - Floral Elevations
Free shipping
Shipping within 10 working days.
View additional information by clicking on the button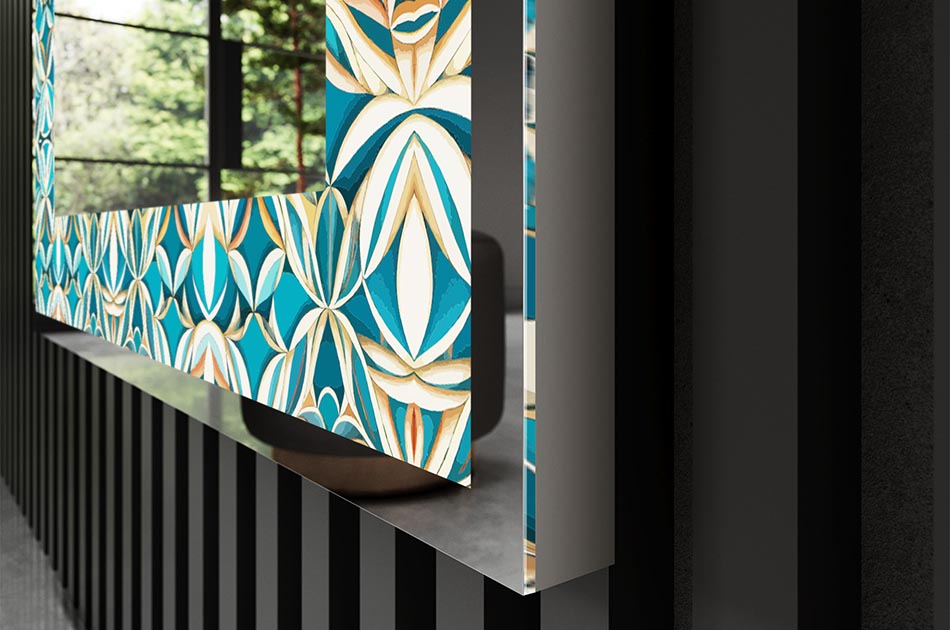 High quality print
A beautiful and modern mirror with LED lighting will be perfect for any bathroom. Choose powerful and practical illumination in the PremiumLine.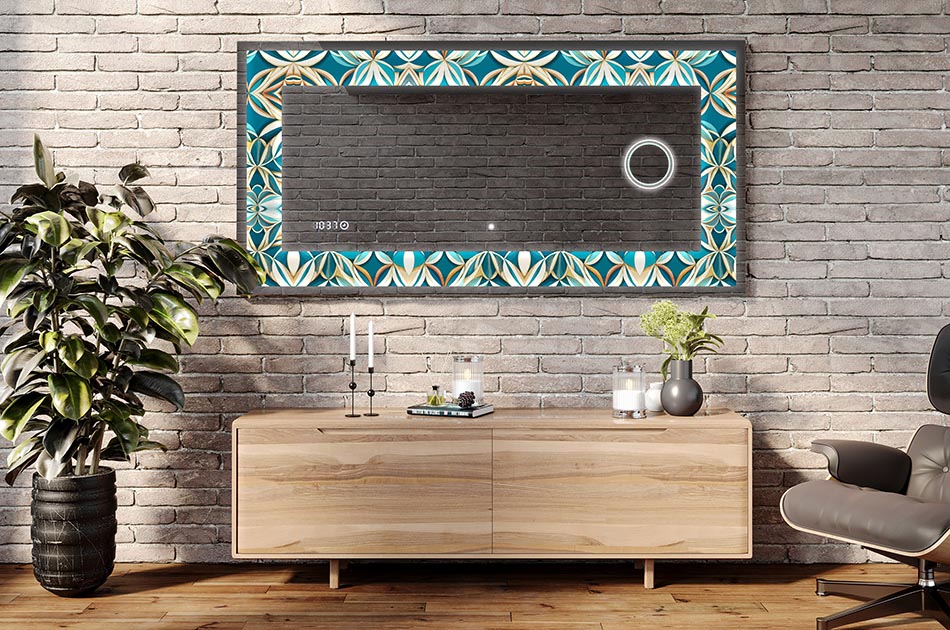 Timeless design
We have opted for versatility! Our carefully prepared color palette of designs allows you to perfectly match the mirror to the style prevailing in your room!



+17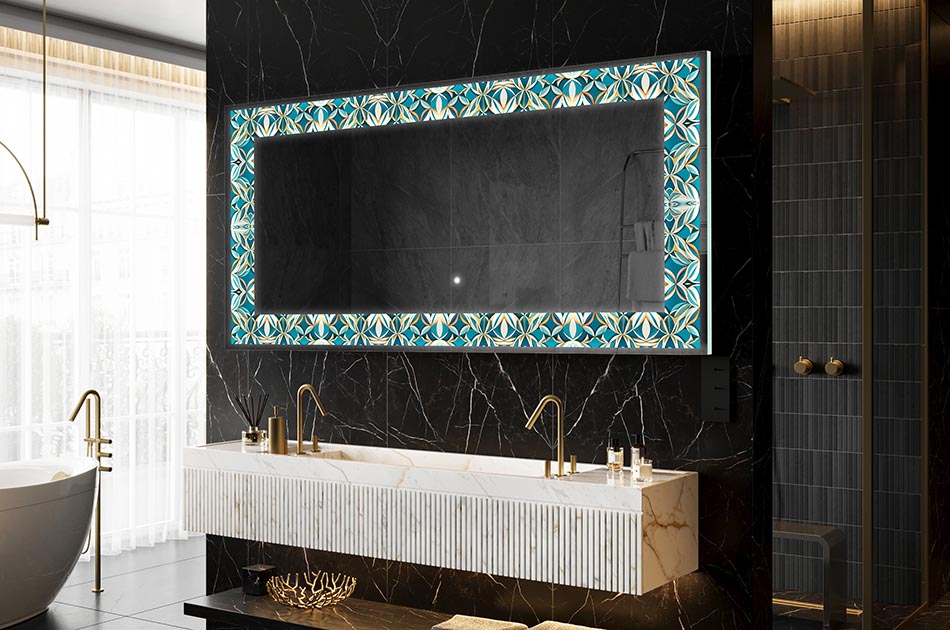 PremiumLine
Premium Line illuminated mirrors open up a wide range of design possibilities for the modern bathroom! The Premium Line offers up to 19 different cabinet décors to match your bathroom furniture.



+16
Dual Color
The LED lighting is controlled via a touch switch. A single touch of the switch turns the backlight on and off, while by holding the switch when the lighting is on you change the temperature of the LED lighting.
---
Ability to modify the light color in several stages, from cold(6000K) to warm (2700K) white color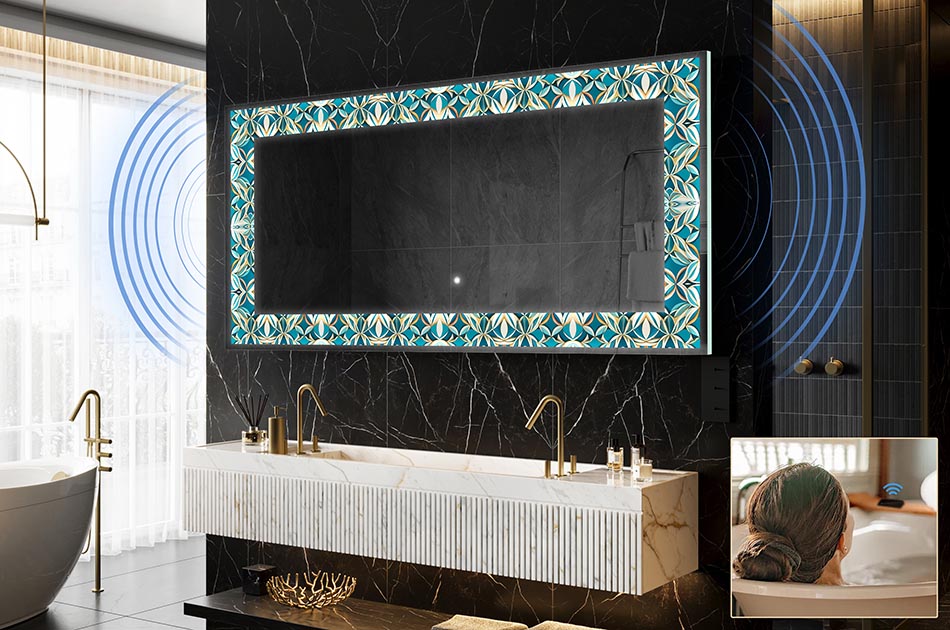 Bluetooth speakers
Use the Bluetooth Speakers to play your favourite music, radio or podcasts from your smartphone. The range of the receiver is up to 3,9".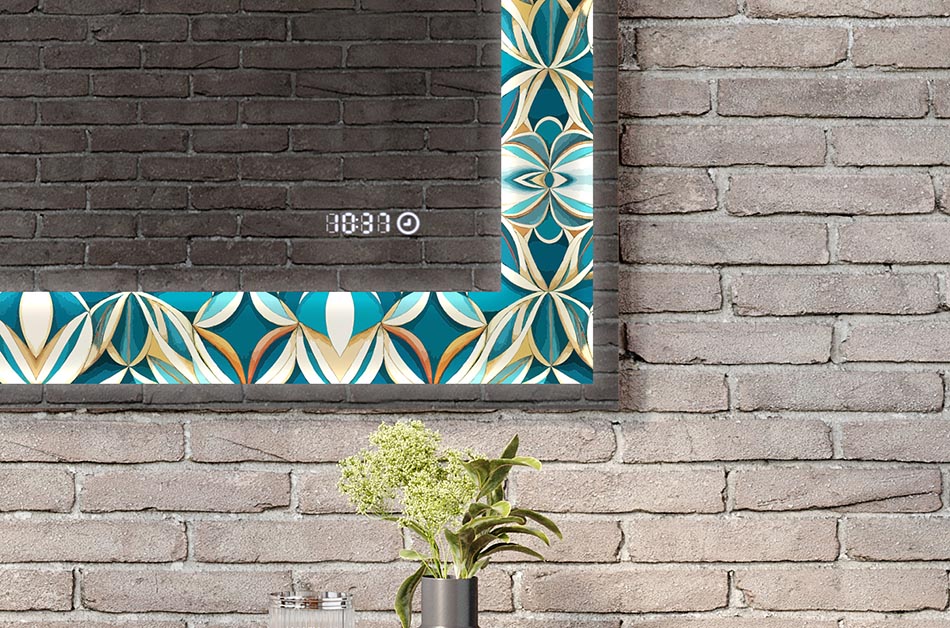 Touch Clock
With our mirror you are no longer in danger of being late! The clock with LED display will make sure that you control the time during your daily routine.
The dimensions of a display on the mirror surface: 2,7" × 0,6".
The touch clock is illuminated regardless of the lighting of the mirror.
The watch requires additional constant power supply.
Cosmetic Mirror
Two options available:
With LED lighting
Without lighting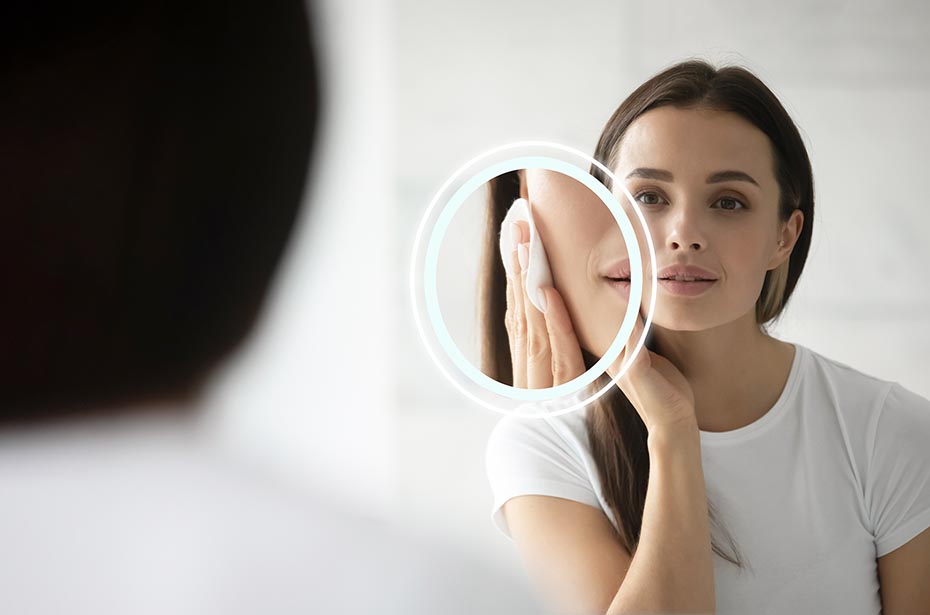 Cosmetic Mirror
Remember how many times you stood in front of the mirror trying to draw the perfect line on your eyelid? We have a way to do that! The 3x magnifying cosmetic mirror integrated into the LED bathroom mirror will make sure your make-up is always perfect! This small gadget will quickly and effectively solve your morning face care problems.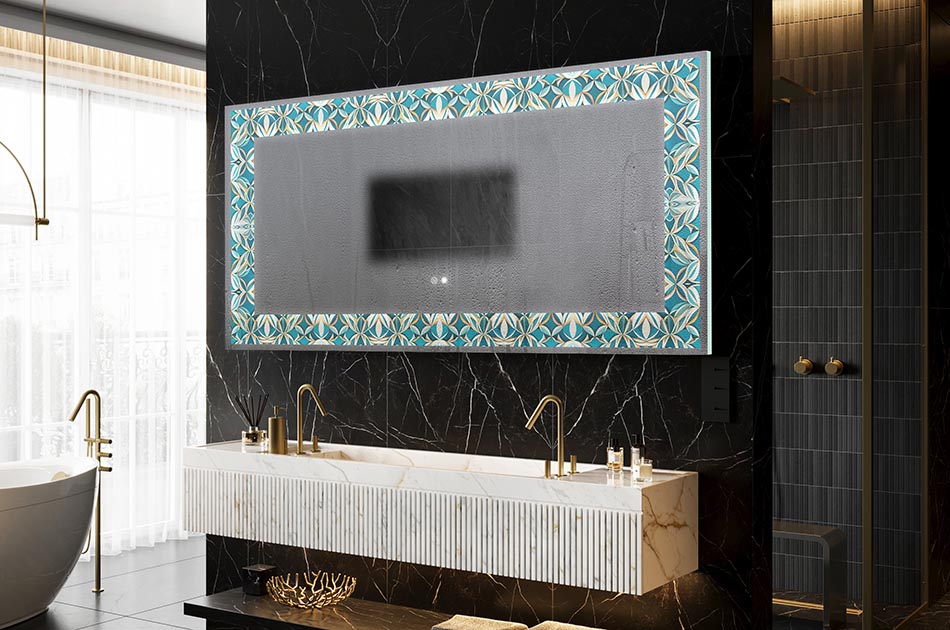 Demister
Bathroom mirrors tend to fog excessively, especially in small bathrooms. To get rid of steam quickly and effectively, simply turn on the heating mat. The heating mat prevents the mirror from steaming. The area of operation of the device depends on the configuration of the mirror (size and selected accessories such as a station / cosmetic mirror). The minimum size of evaporation is 7,87" x 11,81" and maximum 15,74" x 23,62".
Technical specifications
Thickness of the glass panel
0,01"
LED lifetime
Up to 15 000h
Power consumption
9,6 W / m
The set consists of
assembly instructions
Preferred rooms
Bathroom, Living room, Hallway, Bedroom, Dining room
Transport
Properly prepared packaging ensures safe transportation to your home
Edge finishing
Mirror with polished edges
#Artforma_com
Mirror installed? Add a photo with the hashtag #Artforma_com to be among the thousands of satisfied customers!