Failed to add to cart. Contact customer service.
Product Error. Contact customer service.
1075.00
USD
In stock
Artforma






Vertical oak wooden illuminated mirror with rectangular frame L224
Free shipping
Shipping within 20 working days.
View additional information by clicking on the button
Solid oak-framed mirror
that meets your expectations
Solid wood-framed mirrors
An oak-framed mirror has a universal design which perfectly suits various interior styles, from rustic to modern. It can be placed in the bedroom, in the bathroom, in the hall or in the living room, adding elegance and a sense of spaciousness.
Customised framed mirror
A customised mirror is the ideal solution for those looking for a unique and custom-made decorative element. This mirror is available in a variety of sizes for a perfect match to the dimensions of your room and your aesthetic preferences.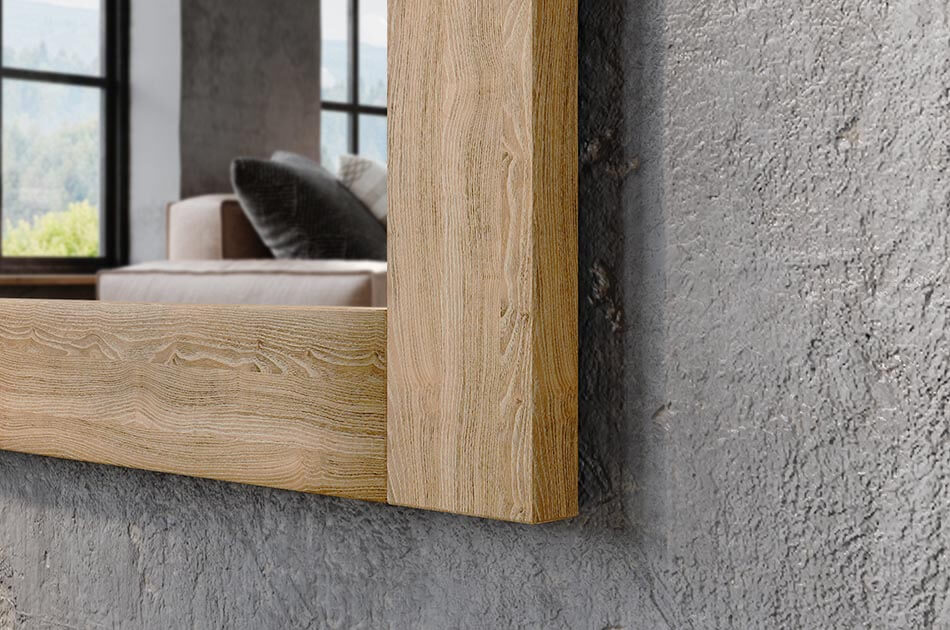 Match the mirror to your taste
Our range of wood-framed mirrors gives you a choice of two finish variants to perfectly match your taste and interior style
Smooth finish
This elegant and chic option will make your mirror appear modern and neat. The smooth surface of the frame gives it a sophisticated look which suits a variety of interior designs.
Aged finish
This option is perfect for those looking for a unique, rustic style. The aged surface of the frame makes it look as if it came from the past, creating an effect of beautiful, subtle signs and imprints of time.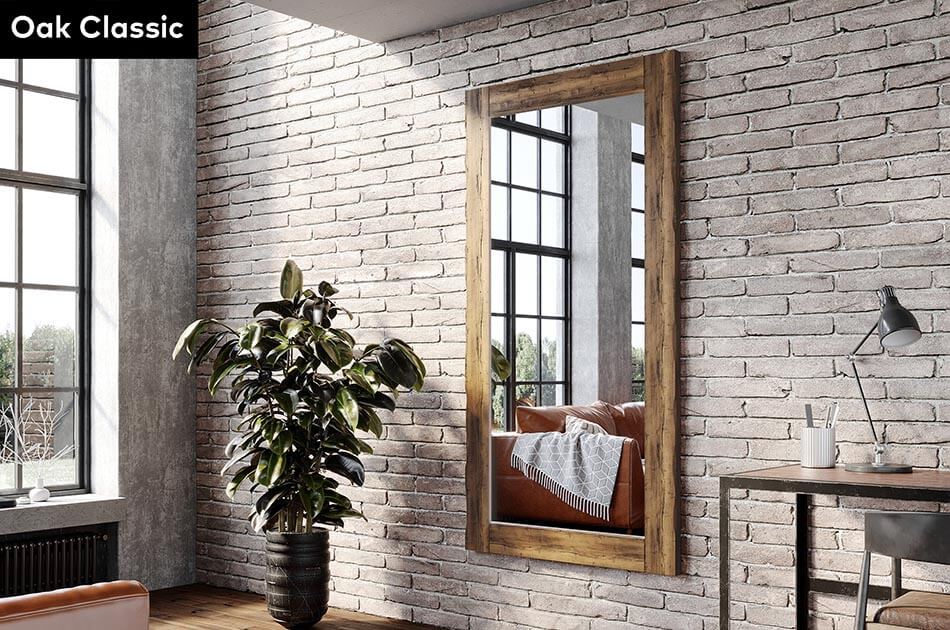 Match the mirror to your interior
The framed mirror can be used in a variety of places, such as the bathroom, bedroom, hallway or living room. The mirror frame allows you to create an arrangement that is coherent with other decorative elements such as furniture or furnishings. In addition, the framed mirror can be used to make your room optically bigger and to add brightness and space.






Technical specifications
The set consists of
Mounting accessories, assembly instructions
Preferred rooms
Bathroom, Living room, Hallway, Bedroom, Dining room
Transport
Properly prepared packaging ensures safe transportation to your home
#Artforma_com
Mirror installed? Add a photo with the hashtag #Artforma_com to be among the thousands of satisfied customers!